Zin one of first to serve foie gras in Coachella Valley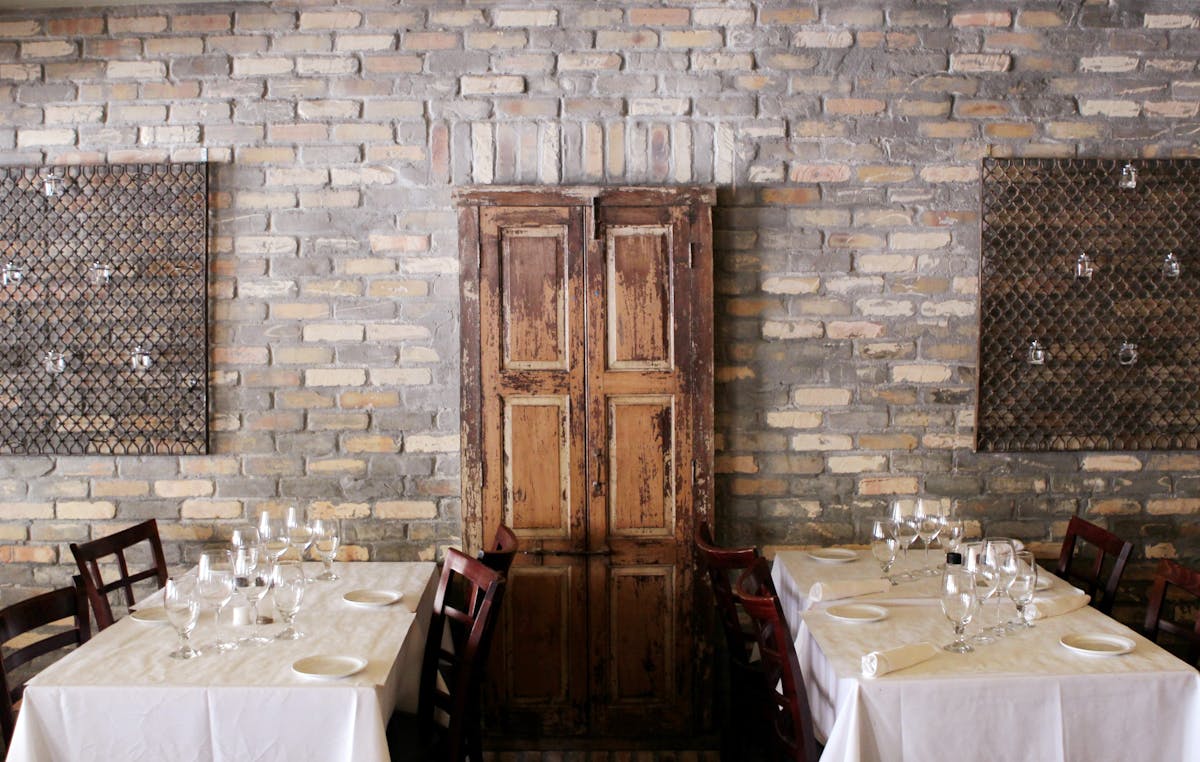 Original Article on Desert Sun by Skip Descant
Less than a week after a federal judge ruled that foie gras should be allowed back on the menus in California restaurants, Zin American Bistro in Palm Springs did just that.
About 40 interested diners came out Tuesday night for a special — some might say celebratory — foie gras and wine dinner at Zin to enjoy some version of the delicate goose liver in each dish. And yes, it is possible to work foie gras into dessert. In this case, a small sliver was placed atop a tiny waffle. Oh, and there was a slice of pineapple on the plate, too.
"To me, all the courses were truly special, but for sheer WOW factor, it had to be the dessert," Patrick Bartlett, who was at the dinner, messaged me via Facebook. "To do a seared foie gras with the waffle and pineapple WOW. And the Sauternes was such a classic pairing."
It was a foie gras and wine-paired dinner on the patio last night at Zin. Mindy Reed, the downtown eatery's owner, opted not to take on any other diners besides those who came out for the special menu.
"It was kind of a special night and just wanted the chef to focus 100 percent on the foie gras and making tonight smooth," Reed told me following the dinner. She has long been an advocate of a restaurant's right to serve the dish, since the California ban was put in place in 2004. "It was kind of a little more of a celebration of the fact that we do have the right to eat what our conscience tells us is OK."
The dish has been an item of controversy reaching beyond the general meat-eater versus vegetarian debate to one that's more centered on the not indelicate matter of animal cruelty. Fattening the goose's liver requires that it be fed large amounts of food quite quickly, what dissenters have called force-feeding.
"The one thing that people need to remember is that geese are not human. They don't have a gag reflex," Reed pointed out. "I mean they eat whole fish. You couldn't swallow a whole fish.
"The average person can't do that. But every goose can. So what's normal for them is not necessarily normal for us," she added.
Candice Riddle, in Palm Desert, sees the practice as cruelty.
"I really am against torture of the birds by force-feeding them to swell their livers," she said. "It's weird that society says people who torture animals are sick and mentally disturbed, but people who eat tortured animals are called 'foodies.'"
"They're not even really force-fed," is Reed's response. "The geese come running up to the farmers with their mouths open. If it was torture for them, they wouldn't be running up to you; they'd be running away from you. So that, to me is the first thing that says this is not traumatic for them."
So you see, the arguments around the issue have not disappeared just because the California ban on serving foie gras has. And those in the hospitality industry will likely give foie gras deep consideration before putting it on their menus. Sitting at my table last night was Marie-Helene Morowati, the general manager for the Viceroy Palm Springs.
"Yes," she agreed, the delicate dish is a delicate matter. "Though this was a delicious meal. And I really liked the wine pairings."
Skip Descant is The Desert Sun's tourism reporter. He can be reached at Skip.Descant@DesertSun.com and @TDSSkip