Zin American Bistro, Fine Dining In Palm Springs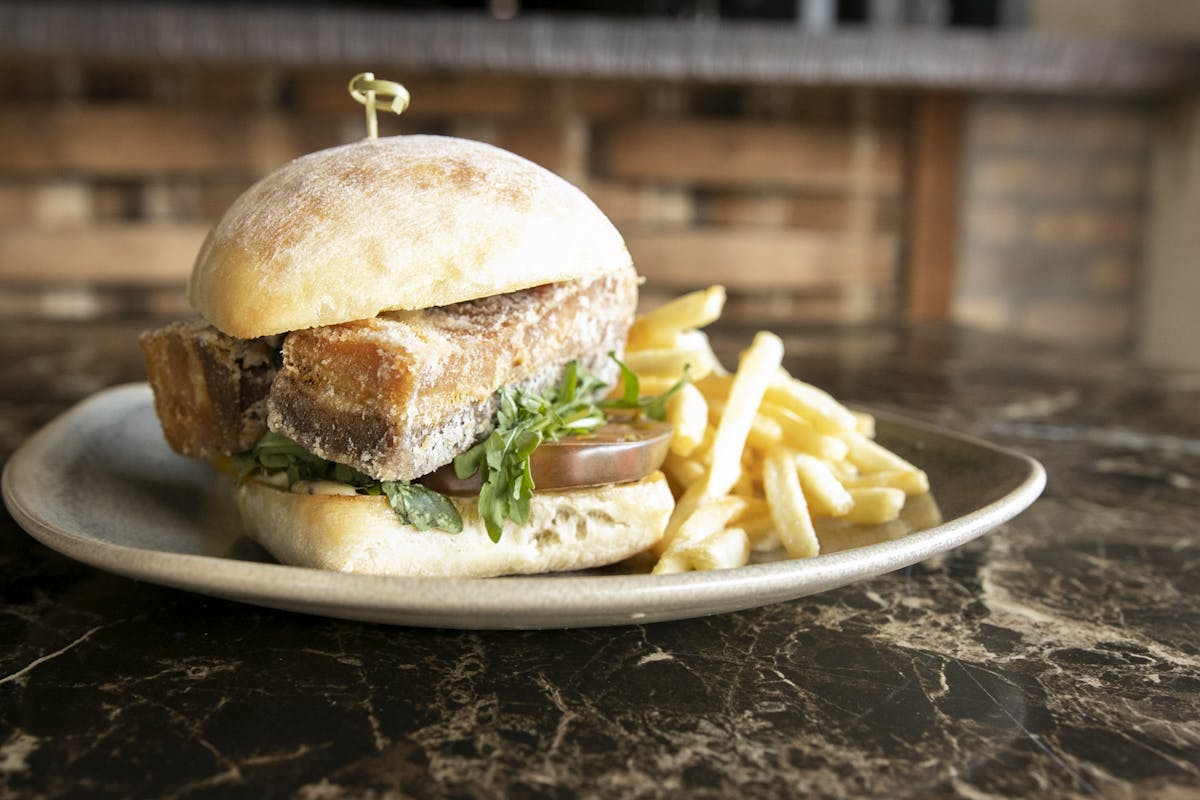 Original Post on 30DayAdventures.ca by Marc Smith
After a day of lounging by the pool, or touring the Palm Springs Art Museum it is nice to treat yourself to a fine meal. Let someone else slave away in the kitchen while you enjoy a handcrafted cocktail on a patio with the fine dew of misters dancing on your face. That is exactly what I am looking for tonight, and I found it at Zin American Bistro in the heart of The Corridor on South Palm Canyon Drive. An award-winning restaurant serving Palm Springs locals and Snowbirds alike since 2004. I hear they make a great Mojito which my Doctor has prescribed I take at least two before the main course. Let's go to Zin and enjoy some classic Palm Springs dining.
The location of Zin American Bistro is right in the heart of downtown Palm Springs at 198 S. Palm Canyon Drive. If you visit Zin American Bistro on a Thursday night, you'll find yourself in the middle of VillageFest. A street fair that takes place very Thursday from 6/7 pm until 10 pm. It is over 200 + street vendors and a whole lot of fun and Zin American Bistro is right in the heart of it.
I had a full day of adventure with my travel buddy John, but we had enough time to run back to the house for a quick change of clothes. I wanted to dress up, Palm Springs style. That meant that instead of flip flops I put on my brand new Farwest Sunseeker Slip On from Mark's. Casual, comfy but still a little dressy I think.
When we arrive at Zin, we have our choice of the patio with misters to cool us off or the inside where it is air-conditioned. Since it is 44ºC outside we choose the inside tables. Perhaps when I come back in the Winter season, the patio will be the better choice but tonight the vote is for air conditioning.
Our first order of business is a drink and a nibble. Two Mojitos, one called the Zin-Jito made with Lime wedges, Mint, and Blood Oranges muddled with Leblon Cachaca Rum, the other a Fresa–Jito made with Wild Berri-Bacardi, Strawberries, Lime Wedges and Mint. Ah so refreshing. To satisfy our stomachs, I ordered the Fried Blue Cheese Olives and the Zin Bites, aka mini Beef Wellingtons. OMG, they are both absolutely delicious. My only complaint is I would have loved more of the jus that the Wellingtons were sitting on because it was just that good.
There is one more item on the menu that catches my eye before I am ready to order my main meal, and that is a fresh Burrata Salad. If a restaurant gets Burrata right then they get most things right in my opinion. Let's see how Zin American Bistro does. It doesn't disappoint, in fact, it is divine. Easily one of the top three freshest Burrata salads I've ever enjoyed. Well done Zin!
Okay, now I am ready to dive into the main course. John ordered the Burger Special Of The Day. As soon as he heard it was a three meat blend including Chorizo Sausage he was hooked. I, on the other hand, am feeling like a little Schnitzel, Macadamia Nut Crusted Chicken Schnitzel to be precise. Again both dishes are outstanding and huge portions to boot! I actually couldn't finish all my Schnitzel and had to take a doggie bag home for a late night snack by the pool.
We had absolutely no room left for dessert, but when our waiter told us that they had a Goat Cheese Cheesecake that would change our lives John ordered it before I could. I'm not sure if it changed our lives but damn it was certainly creamy, light and oh so delicious.
Seriously I need a wheelbarrow to take me home I am so full. Full but very happy. An absolutely fantastic meal to end a fantastic day. I do think a little walk might be needed before we head back to the rental though, so a quick wander through VillageFest may just burn a calorie or two off.
All photos in this post are using the Sony Cyber-Shot Digital RX100 that I have on loan from Sony Canada. It is very easy to use. It was point and shoot for every photo I took. I was able to WiFi the camera to my phone and share some of these photos via social media throughout the adventure.
Thanks to Mark's for supplying me with my Summer shoes. They were perfect for this adventure, dressy enough for dinner but casual enough to wear all day long.