Interview With Mindy Reed PalmSprings.com Spotlight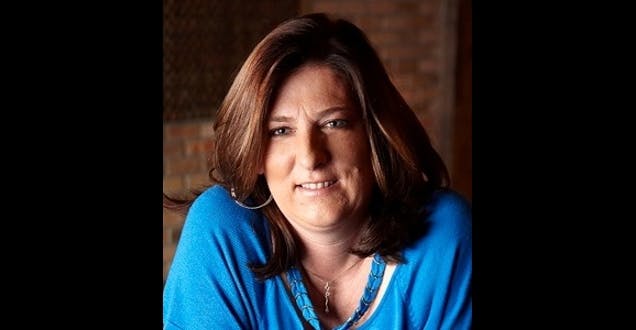 PalmSprings.com Spotlight: An Interview with Mindy Reed
Owner of Zin American Bistro and Zini Cafe Mediterrano (now REVEL Public House), Mindy Reed has made her mark in Palm Springs as a successful entrepreneur and active community member. In May of 2005, Mindy opened Zin American Bistro with Chef Nicolas Klontz. With Chef Klontz's creative talent in the kitchen and Mindy in the dining room they quickly became popular with locals and tourists. Her love of wine and her list of over 250 selections has won the restaurant 6 consecutive Wine Spectator Awards of Excellence. In May of 2009, Reed and Klontz opened Alicante, a Spanish Mediterranean Bistro.
Hosting frequent fundraisers and participating in local charity events, Mindy Reed is involved in many local events including the Palm Springs Food and Wine Festival, Restaurant Week, Dining Out for Life, and the Pendleton Foundation. A board member of PSHA (Palm Springs Hospitality Association) and PSRA (Palm Springs Restaurant Association) Reed is actively involved in improving the dining scene downtown Palm Springs.
Mindy, you're originally from Michigan, but raised in Alabama. In fact, I understand you grew up in the same town as the band "Alabama." Does that make you a country music fan?
I am a fan of more "mainstream" country music, not so much the old twangy type; my parents weren't country music fans and we never had it on the radio. I do wish that while living there I would have attended June Jam which was our version of Coachella. My first job not for family was actually working a handcrafted furniture shop and I remember taking pride that I was putting the Minwax finish on a bookshelf that Randy Owen was having made!
And what brought you to California from the Deep South? Is it safe to assume you experienced a bit of culture shock at first?
I married a California boy when I was 18 and we moved immediately to California. Culture shock is probably an understatement! I was raised in a very conservative environment and everything about California was at the same time amazing and very overwhelming! About a month after my wedding we were living in Southern California close to where the 'Night Stalker' was killing people. Being afraid to sleep with the window open on a hot night after growing up in an environment where we left the house unlocked when we went to town is a perfect example of one of the "shocking" experiences!
Wow, no kidding!
Mindy, restaurants are in your blood–your parents had a vegetarian restaurant in Alabama–and you have a deep background working in the industry. What led you to open your own restaurant, the popular "Zin" in downtown Palm Springs? And how did you decide on the name?
INSANITY! I have always loved cooking, wine and food and been a workaholic. I loved working in restaurants but really wanted to be part of something I could be proud of and have more control of my life (what did I know?).
Ten years ago the restaurant scene in the desert was what my husband used to call a "Culinary Wasteland" and we wanted to be part of changing that. Nicolas being a great Chef and myself a risk taker, I mortgaged my house and we opened Zin.
We came up with the name Zin because it was short and easy to remember, and had been thought at one time to be the only original "American" grape varietal. Mix that with his French-Belgian roots and our desire to open a casual place with above average food and wine and it seemed natural to name it "Zin American Bistro." A marriage of his French Passion with my American Sensibility!
Sounds good to me! Mindy, Zin has attracted a serious following of foodies since its opening in 2005. What's your secret?
Giving our guests a quality product for a fair price. I think people who love food as much as I do realize quality doesn't come out of the back of a truck or out of a can. Simple quality ingredients, prepared with integrity and then served at a fair price is what we are about. No shortcuts!
I think real foodies tend to love wines and I don't mark my wine up like other restaurants, my cellar is not for show (and I do have a properly built in wine cellar with over 2,500 bottles and 350 selections and 7 consecutive Wine Spectator Awards ). I want you to drink great wine at Zin. My high end wines are actually marked up less so you can open a bottle any day of the week instead for a special occasion.
I want everyone to leave thinking "Wow, I had a really amazing dinner and great wine and I can still go back tomorrow for more."
Along with your partner–in life and in business–Nicolas Klontz (who passed away in 2009), you then opened Zini Cafe Mediterrano (now called Alicante). I understand that both restaurants were a thorough collaboration, but is it safe to say that Nicolas ran the back of the house and you the front of the house?
Yes. I did more of the business end and put together the wine program while managing the front. In the beginning I was the Prep Cook and the Pastry Chef by day and Host by night but after we got busier I was only in the front. My being in the kitchen a little with him was a great learning experience and I loved it. You can also imagine that an "Old World French Chef" was probably not the person to have in the front of the house so I tried to keep him in the back! Let's just say sometimes that French Passion can be a little, well, over the top?!
Ha! I can well imagine. Mindy, how do the two restaurants differ?
I usually tell people they differ in every way but me! My passion for quality and great food come thru in both but in completely different ways.
At Zin, we are a little more high end without being fancy or expensive. The food is a little more complex, the wine list much bigger, linen table clothes but still topped with paper for that bistro feeling. The specials change almost daily and the menu is more driven by the Chef.
At Alicante it feels more like a little sidewalk European Cafe. Casual; you can just stop in for a drink and tapas or stay for dinner. It stays open all day and serves food till 11-12 at night. I love the long lunch or early afternoon with wine and cheese and if left to my own devices, wouldn't eat dinner till 9pm!
The wine list is small, mostly Spanish, Italian and French and we have over 30 wines available under $40 and many by the glass. We do also offer a Reserve Wine List with a lot of the wines from the cellar at Zin for those who want them.
You recently changed the name of Zini to Alicante and are making some menu changes as well. Can you tell us a little more about that?
Zini Cafe Mediterrano was just way to confusing with Zin just up the street. I love real authentic Spanish food and wanted to share it with everyone. Nicolas had designed the menu a little more Italian and I have slowly been changing it. The food is lighter and we have more vegetarian options as well as gluten-free choices.
Alicante is a city in Spain about four hours South of Barcelona and has a real mix of food from the Mediterranean. I like the freedom to choose food from several different regions of Spain and surrounding countries while still being true to the cuisine.
Sounds amazing! Mindy, what's your favorite and least favorite food?
Wow, that is a hard question! This will probably be controversial but I LOVE foie gras! Not being able to serve it at Zin saddens me. We do give it away as an amuse bouche at our monthly wine dinners though so at least I can get my fix.
My least favorite food is even harder because there isn't anything I won't eat (at least once). I don't like sea urchin. I used to say I didn't like turnips but then I had them mashed with lots of butter and cream and who knew, they're great!
You're right! Although, I think just about anything tastes good mashed with butter and cream. But maybe not sea urchin…
Mindy, when you're not welcoming locals and visitors alike to enjoy dining at Zin and Alicante, what do you enjoy doing in your spare time?
Besides eating somewhere? Cycling. Right now I am training to do the AIDS LifeCycle ride from San Francisco to Los Angeles to raise money to end AIDS. This is my third ride and I really love it.
I am also taking sailing lessons in Newport Beach–a great escape from the heat during the summer. I also travel as much as I can, usually quick trips but I'd rather go eat and drink all over the world than read about it and, it's R&D right?
Gotta love fun tax write-offs! And what is it you love most about Palm Springs?
Honestly, the people. Palm Springs has such a great mix of people. Old and young, gay and straight–all mixed up in a happy beautiful combination. Being a part of the community you have a business in is so fulfilling. I was honored to be the Community Grand Marshal of the Gay Pride Parade and it was one of the best days of my life. I think we really know how to enjoy life here and most people who are here, are because this is where they want to be and not because they have to for a job or family.
The weather is not bad either!
Mindy, it was so much fun chatting with you–thanks for all you do!
https://www.palmsprings.com/palmsprings-com-spotlight-an-interview-with-mindy-reed/